Internet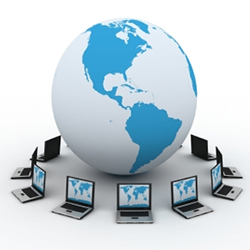 The Internet is a global system of interconnected computer networks. It is a wide area network (WAN) that connects the world and creates the global community we know today. It consists of network cables around the world that allow anyone to access it. To access the internet you have to be connected to it through either network cables or satellite.
Websites live on the internet and can be a simple page with basic information or an elaborate collection of pages and applications. From a brochure type site that displays your company's information and services to an e-commerce solution that launches your business into the global market, artisticmedia is your one stop shop.
Intranet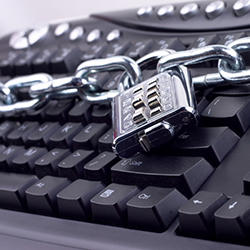 An intranet is a private network. It consists of one or many linked local area networks (LAN) and often has a connection to the internet. An intranet can be used within a local building or around the world through these private networks. Company intranets are instrumental in improving company productivity, collaboration, communication, training, streamlining company processes and managing knowledge and resources.
Store company documents and make them available to certain groups, share information within departments, post a companywide newsletter and so on. Whatever needs your company may have, artisticmedia can show you how we can improve your ability to get everyone on the same page.